Show results for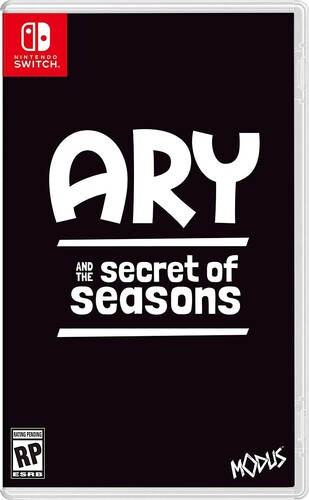 Description
Ary and the Secret of Seasons for Nintendo Switch on Video Game
Ary and the Secret of Seasons for Nintendo Switch
The Greatest Adventures Have Small Beginnings. Harness the power of the seasons to bring peace back to the beautiful, vast world of Valdi.
Features
Rewarding exploration - Harnessing the power of the seasons, Ary can traverse sweeping landscapes in search of new destinations, solving amazing environmental puzzles to progress
Captivating storytelling - Recruited to help the Guardians of Seasons, Ary ventures through uncharted locations, discovering secrets and hidden meanings behind the old organization
Dynamic environments - Manipulate the world around Ary with her environmental powers. Leap between ecosystems to bend the world and seasons to her needs
Fluid combat - Ary's skills will be put to the test as she encounters foes looking to thwart her progress - from local inhabitants to hulking behemoths, she will use all the tools at her disposal to overcome monumental obstacles
Alluring 3D world. A beautiful visual style combined with an enchanting soundtrack creates a lingering atmosphere that will surely become a memorable gameplay experience.