Show results for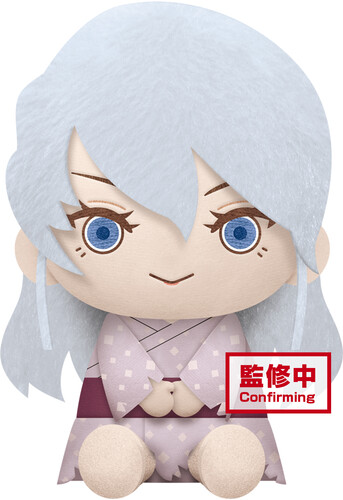 DEMON SLAYER: KIMETSU NO YAIBA BIG PLUSH UME GYUTA
During the Entertainment District Arc of Demon Slayer: Kimetsu no Yaiba, Daki serves as one of the primary antagonists.
Daki is part of the Twelve Kizuki in the position of Upper Rank Six. As an Upper Rank Demon, Daki is a powerful demon that even Muzan acknowledges as a special demon. She possesses the ability to manipulate her skin to create flower-patterned Obi sashes which she can control.
Cuddle up to your favorite characters with Banpresto's Big Plush line! These polyester plush figures feature detailed costumes, appliqued accessories and embroidered faces with cute expressions.
Height: 7.9"
Package: Poly Bag