Show results for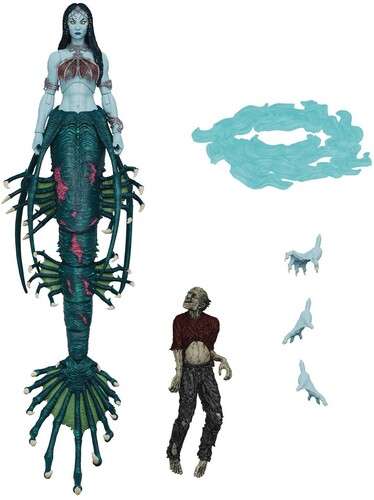 COURT OF THE DEAD GALLEVARBE DEATHS SIREN 1/ 18 SCA
Conjured by Death as a reaper of souls, Gallevarbe navigates the vast oceans that separate the realms of Heaven and Hell, hunting for lost spirits who dared attempt escape the long grasp of her new master.
From the imminently creative world of Court of the Dead comes this 1:18-scale highly articulated action figure. This figure is H.A.C.K.S. compatible, allowing you to interchange parts from the wide range of figures and accessories available in the Vitruvian H.A.C.K.S. universe.
This comes packed with extra hands to securely grip accessories, removable secondaries, water feature, and mini corpse to wrap in her coils. Includes figure stand.
1:18 Scale
Package: Window box
Ages 12+
Country of origin: China