Show results for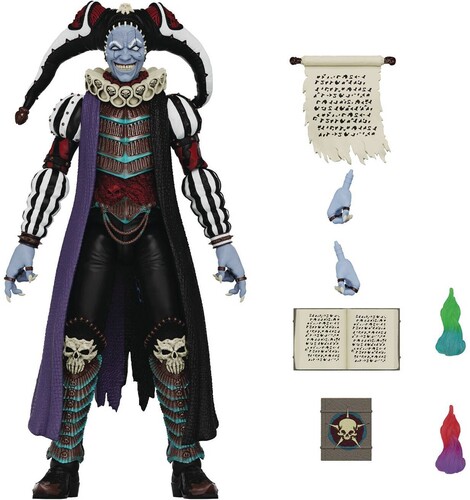 COURT OF THE DEAD MALAVESTROS 1/ 18 SCALE AF (NET)
Malavestros provides a rare blip of comic relief in the Court of the Dead, however you would be wise not to dismiss him.
Despite his grotesquely playful visage and unpredictable antics, he is an invaluable cache of truth who may choose to dispense his wisdom wrapped in morbid humor and seasoned with acerbic pranks.
From the imminently creative world of Court of the Dead comes this 1:18-scale highly articulated action figure. This figure is H.A.C.K.S. compatible, allowing you to interchange parts from the wide range of figures and accessories available in the Vitruvian H.A.C.K.S. universe.
This figure comes packed with extra hands to securely grip accessories, removable secondaries, books, scroll, and magical flames. Includes a figure stand.
1:18 Scale
Package: Window box
Ages 12+
Country of origin: China