Show results for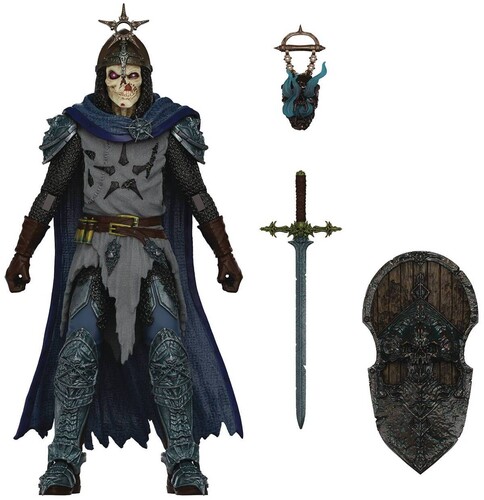 COURT OF THE DEAD RELIC RAVLATCH 1/ 18 SCALE AF (NE
The Relic Knights are sturdy vessels for the most devoted of the soulborn.
Thirteen forms, each harder to haunt than the last. No will was strong enough to haunt and inhabit the thirteenth form-until Ravlatch came along.
From the imminently creative world of Court of the Dead comes this 1:18-scale highly articulated action figure. This figure is H.A.C.K.S. compatible, allowing you to interchange parts from the wide range of figures and accessories available in the Vitruvian H.A.C.K.S. universe.
This figure comes packed with removable secondaries, well-worn sword and shield, and magical skull artifact. This collectible toy includes figure stand.
1:18 Scale
Package: Window box
Ages 12+
Country of origin: China