Show results for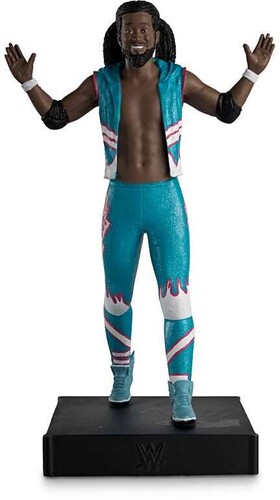 WWE - KOFI KINGSTON
Description:
This superb statue captures Kofi Kingston wearing colored leggings and vest with pink embellishment alongside and sneakers standing about 5.5 inches tall and weigh in at 3.1 ounces on a ring style WWE base!
Product Features:
Portrays Kofi Kingston posing on a stage like base
WWE logo on the front of the base so you know it's official
Hand-painted for incredible detail
Great gift for WWE fans
Ages 14+
Material: Metallic Resin
Height With Base: 5.5"
The fantastic statue comes with an officially approved 16-page magazine. Written by WWE experts, the magazine takes a look at Superstar Kofi Kingston career, his greatest matches, signature moves and the history of the WWE organization.