Show results for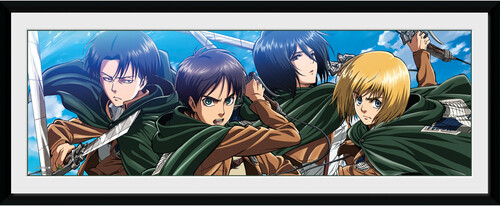 ATTACK ON TITAN - SCOUTS FRAMED POSTER (12 X 30)
After a few close calls with some pure titans, it looks like the Scouts have finally found a place to establish their new base of operations outside of the wall- your wall!
This Scouts Framed Poster features Levi, Eren, Mikasa and Armin with their paring blades poised for attack on high quality print.
It's the perfect way for fans of the series to bring a titan-sized boost to their decor.