Show results for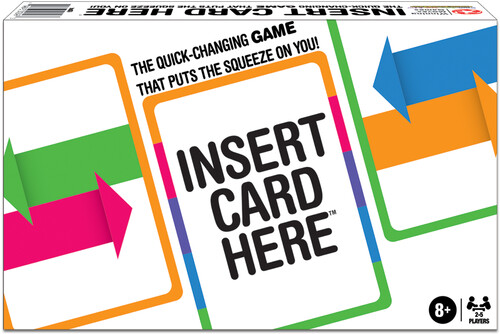 INSERT CARD HERE QUICK CHANGING GAME
Product Details
Insert Card Here The Quick Changing Game That Puts The Squeeze On You
Description:
Things move fast as the high and low cards,in play,change quickly throughout the game.Manage your cards carefully so you have one that fits between the high & lowcards on your turn.
Wild cards and Reverse cards keep the game hopping.
The first player to play all their cards wins!
Contents: 99 high-quality custom playing cards & illustrated instructions.
Specifications
Ages: 8+
Players: 2 - 5
Made in China