Show results for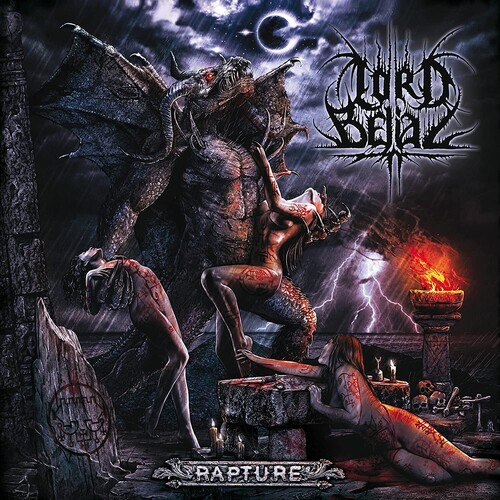 Description
Rapture on CD
Lord Belial's "Rapture" is a Black Metal highlight for 2022 and beyond.
Lord Belial is a Swedish Black Metal band that was formed during the second wave of Black Metal in Europe in 1992. Their first album "Kiss the Goat" came out in 1995, somewhat late during the second-wave, but they had already released a couple of demos before.
During the years following their debut album Lord Belial has released 8 more studio albums and has been both active and on hold for some of these 30 years of existence. The sound of their albums has varied from more pure Black Metal to a more Death Metal influenced approach, but always had strong melodies as a trademark. Within the scene "Enter the Moonligh Gate", "Unholy Crusade" and "Nocturnal Beast" are seen as absolute timeless classics...
We dare say that Lord Belial has matured to a powerhouse and delivered a convincing comeback album that will appeal to all fans of Swedish Black Metal, but also people has
lean more towards Death Metal and kill for haunting melodies. The variation is the strongest point of "Rapture", going from epic doomy atmospheric songs to fast and furious blackened attacks, making it a full album experience for sure.
Napalm Records - Rapture - Lord Belial