Show results for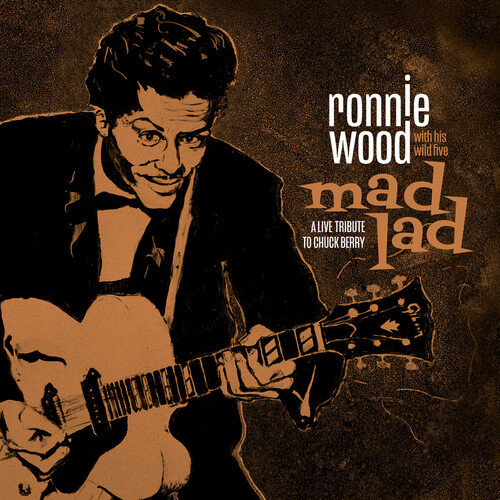 Description
Mad Lad: A Live Tribute To Chuck Berry on LP
Ronnie Wood & His Wild Five TITLE: Mad Lad: A Live Tribute to Chuck Berry - Ronnie Wood will honor one of his musical heroes with Mad Lad: A Live Tribute to Chuck Berry. The album, released on November 15, 2019 is the first installment of a series of three albums Wood plans to record that pays tribute to those who influenced him.
Recorded in 2018 at the Tivoli Theatre in Wimborne, England, Mad Lad finds Wood and His Wild Five interpreting nine Berry classics, including "Johnny B. Goode," "Back in the U.S.A."and "Little Queenie," with Irish singer Imelda May guesting on three other tracks.
The album also features the Wood-penned "Tribute to Chuck Berry" and "Worried Life Blues," a Maceo Merriweather song that Berry released as the B-side to "Bye Bye Johnny."
Mad Lad: A Live Tribute To Chuck Berry on Vinyl LP