Show results for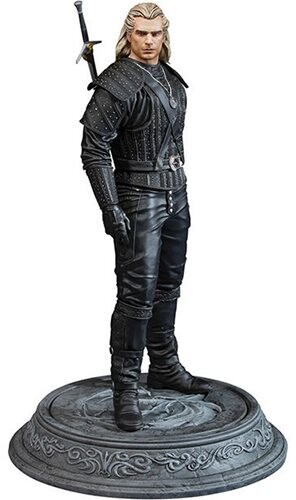 WITCHER (NETFLIX): GERALT FIGURE
Toss a coin to your Witcher, a friend of humanity!
Dark Horse Comics, in partnership with Netflix, are proud to announce our high-end figure line based on the hit TV series The Witcher. These deluxe hand-painted plastic figures feature details as they are seen in Season 1.
Geralt of Rivia, a mutated monster hunter known as a "witcher," struggles to find his place in a world where people often prove more wicked than beasts. Geralt soon finds that humanity is often more monstrous than the creatures he hunts, and realized he is being pulled to a greater Destiny. Seen here equipped with his meteorite sword adorned with Renfri's brooch.
From the hit TV series
Hand-painted deluxe figure
Based on his Season One appearance
Measures 8.5" tall
Base included
15 years and up