Show results for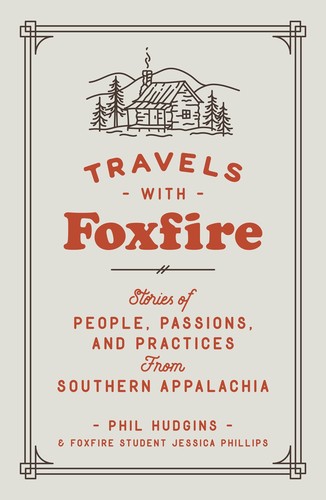 TRAVELS WITH FOXFIRE
Summary:
The new volume in the classic, million-copy-selling series celebrates the stories of men and women from across Appalachia. An Anchor Original.
Since 1972, the Foxfire books have brought Appalachia to hundreds of thousands of readers. Travels with Foxfire, the sixteenth book in the series, once again captures the music, the history, and the food (and drink!) of the region, through the stories of men and women from throughout the region. Across more than thirty entries, we discover the secret history of NASCAR (it involves bootleggers), hear from perhaps the world's foremost expert on privies, and uncover old family recipes for Buttermilk Corn Bread
Publication History: Anchor Original
About the Author:
Founded in 1966, FOXFIRE is a nonprofit education organization. Foxfire's learner-centered, community-based approach is advocated through The Foxfire Museum and Heritage Center and grounded in the Southern Appalachian culture that promotes a sense of place and appreciation of local people and culture as essential educational tools.
Product Details:
Paperback: 336 pages
Publisher: Anchor
Crafts & Hobbies / Folkcrafts