Show results for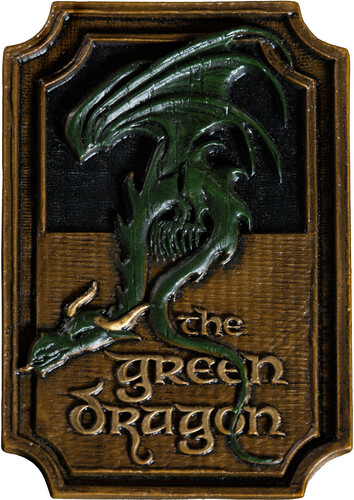 LORD OF THE RINGS FRIDGE MAGNET (PLASTIC) - THE GR
Overview
The sign of The Green Dragon: Hobbiton's finest drinking establishment, where many a traveller and adventurer has had a pint for the road alongside 'hard working' hobbits at the end of a long day.
Designed by the artists at Weta who worked on The Lord of the Rings, it forms part of our range of collectible magnets from Weta.
A range with a practical twist - an opportunity to arrange your favourite keepsakes from Middle-earth wherever you can find a magnetic surface.
This magnet is made from plastic with a rare earth magnet on the back.