Show results for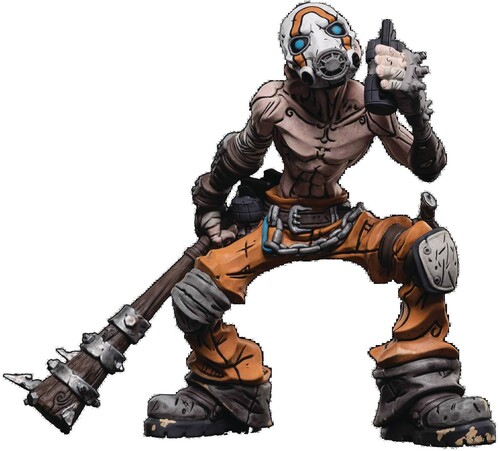 BORDERLANDS 3 MINI EPICS - PSYCHO BANDIT
Overview
Your average human reacts one of two ways when faced with the mayhem of the Borderlands. Let's just say the Psycho Bandit Mini Epic didn't choose the well-adjusted route.
There's chaos in the cosmos. A crazed cult has arisen in the Borderlands; only you have the power to defeat them. Weta Workshop is supplying Mini Epic allies* to help you save the galaxy.
Endlessly collectible. Totally adorable. Mini Epics are super-stylized and ultra-expressive pop culture vinyls crafted by Weta Workshop's dedicated crew of artists, technicians, craftspeople, and producers. Collect them all!
Dimensions are: 5.31" x 6.1" x 2.36" (W x H x D) 13.5 cm x 15.5 cm x 6 cm